Written by
Anuj Bhatia
| New Delhi |

Updated: July 1, 2020 8:22:52 pm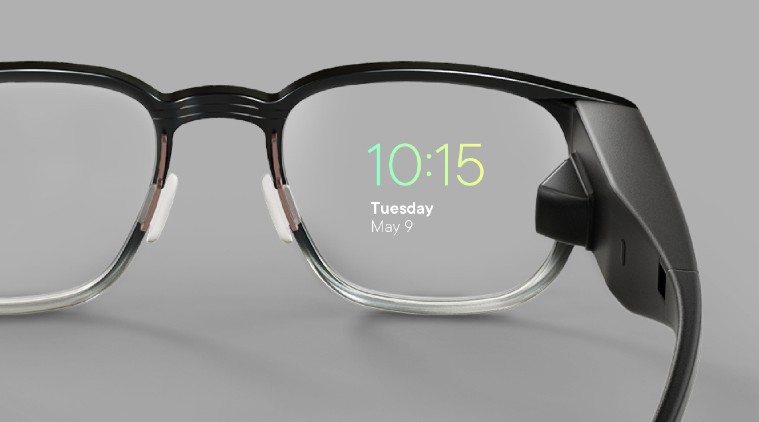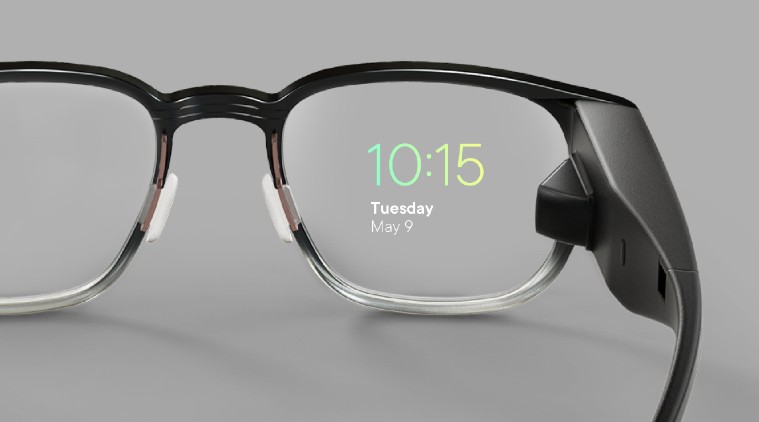 Canadian company North is best-known for its pair of smart glasses called Focals.
North Inc, the Canadian smart glasses maker you've never heard of, was acquired by Google's parent Alphabet on Tuesday. Known for its Focals smart glasses, the acquisition of the Waterloo, Ontario-based startup North could help Google speed up the development of smart glasses for the mainstream market. Apple and Facebook are two other Silicon Valley heavyweights that are also rumoured to be working on augmented reality smart glasses.
While the deal is valued at less than $200 million, North's "technical expertise" will help Google invest in its "hardware efforts and ambient computing future". Google was among the first tech companies to explore the smart glasses space with its ill-fated Google Glass, but has since shifted its focus to the enterprise market. With Google having nothing to offer in the consumer smart glasses space right now, this is where the acquisition of North makes sense. We rounded up some unknown facts about North Inc you are unlikely to have known.
#1. North, formerly known as Thalmic Labs, was founded in 2012 by University of Waterloo Mechatronics Engineering programme graduates Stephen Lake, Matthew Bailey and Aaron Grant. The idea to start Thalmic Labs came when the trio discussed the future of human-computer interaction over drinks. Stephen Lake was the CEO of North Inc until Google's parent Alphabet, acquired the smart glasses tech start-up.
#2. The North team's first debut product was Myo, a gesture-controlled armband that was introduced in 2013. The Myo armband used electromyography (EMG), an advanced sensor technology commonly used in the medical space to measure and record electrical impulses given off by muscles. While the Myo had seen some early success, the armband never took off. The fact that the $199 device was listed among Time Magazine's top inventions of the year was a validation that the team did something right. Unfortunately, Myo, despite being hailed as a useful device in the area of prosthetics, was discontinued in 2018.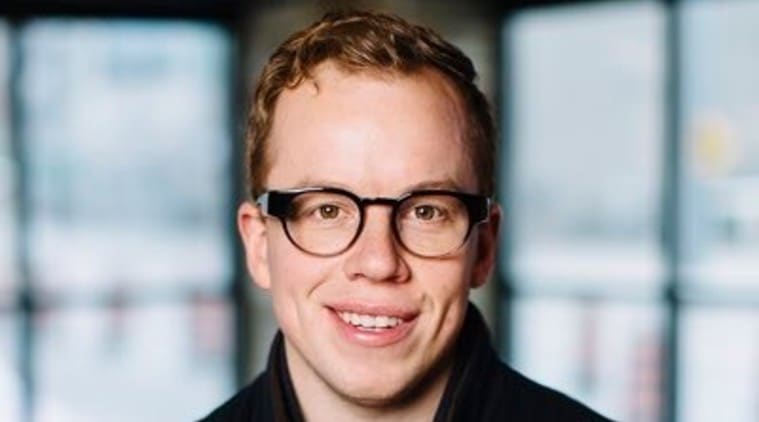 Stephen Lake was the CEO of North Inc until Google's parent Alphabet, acquired the smart glasses tech start-up. (Image credit: Twitter/Stephen Lake)
#3. By 2016, Thalmic Labs was flush with cash as the start-up raised a $120 million funding round led by Amazon, Intel and Fidelity Investments Canada. Amazon's investment came from its Alexa Fund, which set aside $100 million to fund voice response technology. Back then, Thalmic Labs had over 100 engineers and the company was planning to hire more aggressively both in Waterloo and their newly-opened San Francisco office.
#4. Lake and his fellow co-founders dropped the news of Focals smart glasses in October 2018. The $999 Focals glasses could receive and send text messages, display the time and weather, order Uber rides all through Amazon's voice-based virtual assistant Alexa. The glasses featured a tiny projector, embedded within the right lens, and a circle-shaped piece of holographic film. A tiny projector beam hits that holographic film and it bounces to the back of the eye, the retina, where the images are displayed. North was the first company to try this technique. Focals ran on the company's custom software, built on top of Google's Android operating system.
The behind Focals was to create a pair of smart glasses that people wear every day.
#5. Stephen Lake and his team spent four long years developing Focals, which were well-received in the geek community in the US. In an interview with Wired in 2018, Lake told the publication he envisioned Focals as a pair of smart glasses that people would actually want to wear. He saw Focals preliminary as glasses and less about a tech product, a distinctive approach to set apart the smart glasses from the competition.
#6. The launch of Focals was part of an ambitious plan which included the opening of two flagship stores — one in Toronto and another in Brooklyn, New York. The idea was to cut down on channel partners for sales and focus solely on selling the smart glasses through its own boutique stores. The two stores also allowed users to have their glasses custom-fitted at the showrooms. In addition, North also set up a number of pop-up showroom locations that toured across North America. These pop-up stores provided in-person try-ons and fittings for the smart glasses.
#7. Along with the launch of Focals, Lake and his fellow co-founders decided to rename the company as North. Interestingly, the co-founders chose the name North because the company's headquarters is situated in Waterloo, Canada, which is north of Silicon Valley.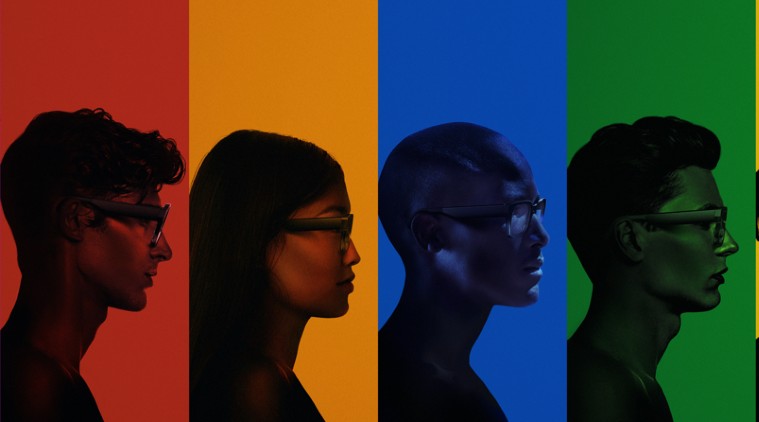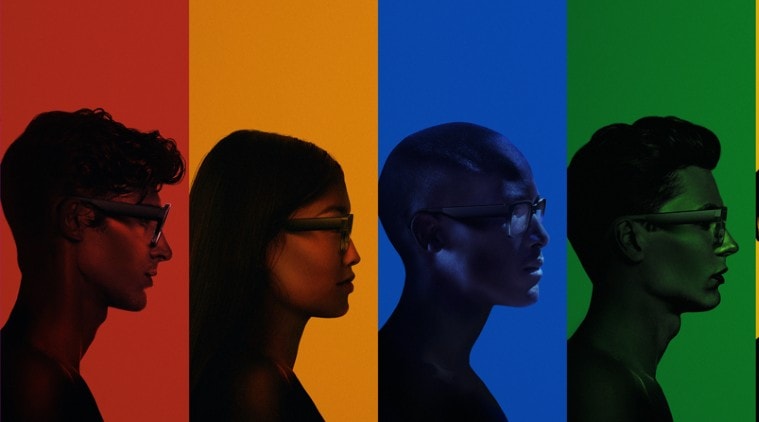 The Focals smart glasses were quite different from Google Glass.
#8. Stephen Lake, the CEO and co-founder of North Inc, was never a huge fan of Google Glass. "Focals are a pair of everyday smart glasses that are designed from the eyewear-first perspective," Lake told Engadget in 2018. "We realised that it can't be like previous approaches of smart glasses, where they try to stick a computer or tech on your face."
#9. The Canadian company surprised many when it bought the patents and technology for Intel's Vaunt smart glasses in 2018. During the same year, Intel announced that it was discontinuing development of its ambitious Vaunt augmented reality glasses. Given Intel was an investor in North, it was logical for the start-up to acquire Intel's highly valuable patents. The deal size was never disclosed but The Verge quoted Stephen Lake, North's CEO, as saying the deal includes more than 230 patents. Apparently, North's total patent count rose to more than 650 with the Intel acquisition.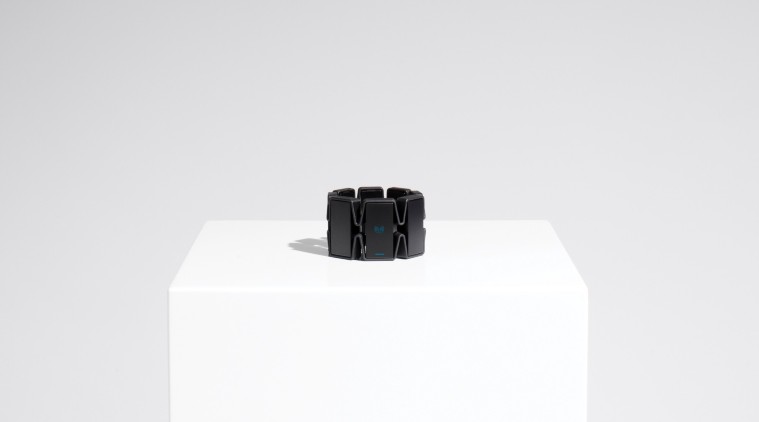 The North team's first debut product was Myo, a gesture-controlled armband that was introduced in 2013. (Image credit: North Inc)
#10. While the original Focals were well-received among the geek community, North never made money out of it. In fact, North has struggled since it shipped the smart glasses in early 2019. The Canadian government withdrew an $18 million dollar investment in the start-up after North laid off 150 staff, just a few weeks after the company started shipping the Focals. North stopped selling its first-generation smart glasses by the end of 2019. The fact that North had to reduce the price of Focals from $999 to $600 (with prescription) soon after the launch showed that the company had high hopes for a product that still wasn't ready for primetime.
#11. Focals 2.0 were on the cards. In late 2019, North did indicate that the Focals 2.0 will be released in 2020. However, given Google now owns North, Focals 2.0 might never see a commercial release. In a blog post, Google's SVP of Devices & Services Rick Osterloh said the North team will be joiningGoogle's Kitchener-Waterloo team in Canada, where the start-up is based.
? The Indian Express is now on Telegram. Click here to join our channel (@indianexpress) and stay updated with the latest headlines
For all the latest Technology News, download Indian Express App.
© IE Online Media Services Pvt Ltd