By:
Tech Desk
| New Delhi |

Updated: July 7, 2020 4:30:57 pm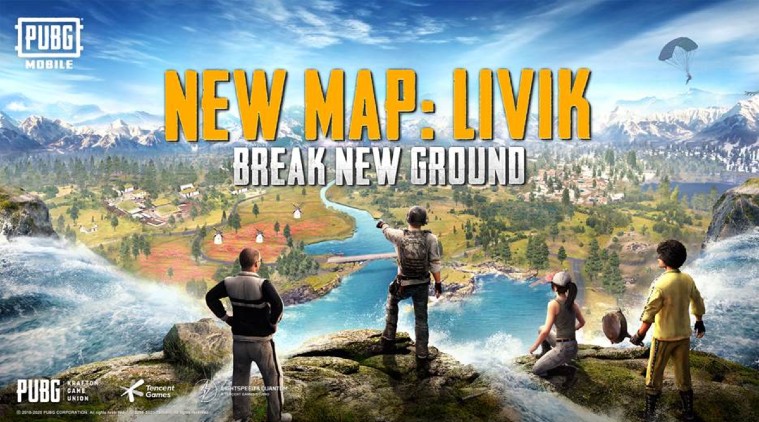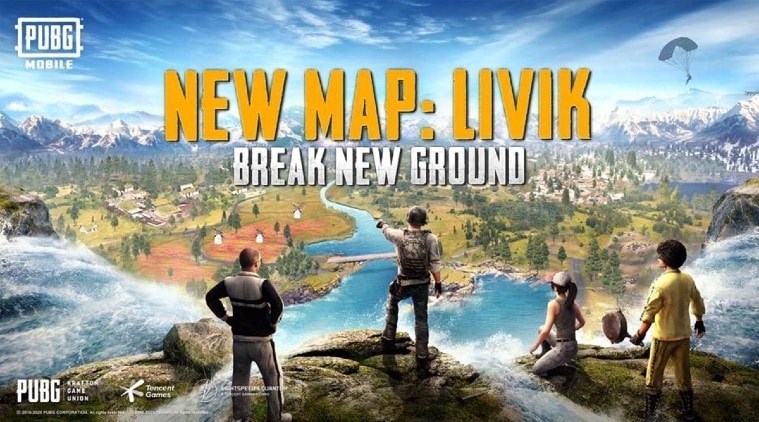 The new Livik map is now the smallest map in PUBG Mobile, with a size of 2×2 km. (Image: PUBG Mobile)
PUBG Mobile 0.19.0 update is now available for both Android and iOS users. One of the major features of the new update is the introduction of the new Livik map. Apart from the new map, the update also brings a host of new features for users to try out.
The new Livik map is now the smallest map in PUBG Mobile, with a size of 2×2 km. This title earlier belonged to Sanhok, which has a total area of 4×4 km and is based on a jungle theme.
The new Livik map consists of four terrains: Snowy hills, water, desert and jungle. At one time, it allows up to 52 members, with the match lasting for around 15 minutes. The map also gets exclusive gear and vehicles, which include a P90 sub-machinegun, Mk12 marksman rifle and Monster Truck vehicle. The map is currently showing with the beta option enabled, which means that it might change during the upcoming days.
Also Read: Why PUBG Mobile, Call of Duty Mobile is not banned in India?
With the introduction of the Livik Map, players will get to find Experimental Trial Weapon Crates around the map. These crates will include special weapons, which offer slightly stronger attributes than normal weapons.
Other than the new map, PUBG Mobile 0.19.0 update brings a number of other features to the table like the Bonfire mode, in which players queuing for the Erangel and Miramar map can burn statues to earn supplies and special event items. The mode has three unique items that can be found around the maps.
Also Read: How to be a better sniper in PUBG Mobile
Cheer Park has also received an update that allows up to 20 players to interact with each other in realtime. It has got new features like trenches in the Shooting Range, added launchers to hot air balloons, fresh Bubble Emotes, and more. Players can now also go head-to-head with the new quick draw duel and participate in the Elite Challenge of marksmanship.
With the update, the game also brings in a new Barrel Extender muzzle attachment, which can be added to most snipers and SMGs. Apart from this, improvements have been made to the Pick-Up tab, Combat Operation settings, and Parachuting Gauge display.
Also Read: PUBG Mobile tips and tricks for newbies to score chicken dinners
The game will soon start its Season 14. However, ahead of that, the game is holding a Season Warmup Event during which players can enlist in four-person teams in the Classic Mode and complete missions. After completing the missions, they will receive several Season 14 ranking points.
Other improvements include System features, Radio messages, Vouchers, the Guncraft system, firearm attachment finish features, download speeds, Achievements and Achievement Rankings, Clan classification, Ace Badge features, Settings features and Brothers in Arms have all been adjusted, balanced and improved.
Also Read: PUBG Mobile Ranked Arena Mode: What's new, how to play
PUBG Mobile will soon also be getting a new mode called PUBG Mobile Ancient Secret Special Mode. We will also get to see a new Team Gun Game and Royale Pass Season 14 being added in a few days.
? The Indian Express is now on Telegram. Click here to join our channel (@indianexpress) and stay updated with the latest headlines
For all the latest Technology News, download Indian Express App.
© IE Online Media Services Pvt Ltd