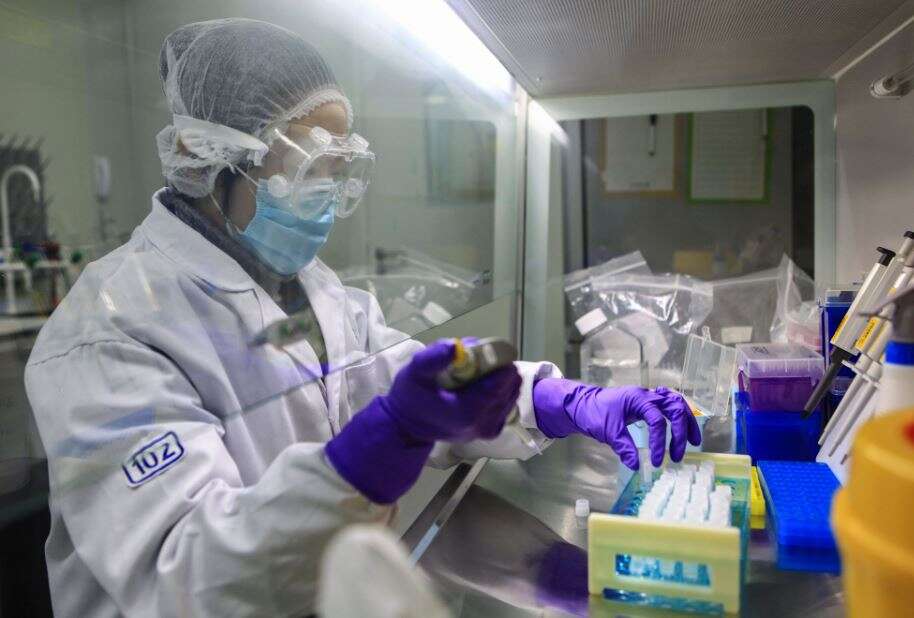 MUMBAI: Experts from the National Institute of Health (NIH), US, and India's department of biotechnology will meet this week as part of a joint vaccine development programme to review the progress made on vaccine candidates for
Covid-19
, people aware of the development said.
The meeting will see research groups and vaccine developers funded through India-US tieups present their progress on Covid-19 vaccines and discuss ways to take the development forward.
The Indo-US Vaccine Action Program is a 35-year-old partnership between the two countries in which the NIH and DBT have come together to look at research in areas such as TB clinical research and human immunology, antimicrobial resistance, chikungunya vaccines, infant immunology and respiratory syncytial virus.
This time the meeting will focus on Covid-19 vaccines where Indian companies with US tie ups will present their research on the development of Covid-19 vaccine and their pathways.
India's vaccine development programme is led by the department of biotechnology which has funded five Indian companies for their work on readying a vaccine for SARS-CoV-2. Companies that have received DBT funding include Bharat Biotech, Zydus Cadila, Gennova Biopharmaceuticals, Biological E and Serum Institute of India. These vaccine candidates are at an early stage of development.
"We will be presenting along without our US partner on our vaccine progress," said one of the companies that has been invited to make a presentation.
DBT is in charge of evaluating newer vaccines, drugs and diagnostics for Covid-19. In the last few months, it has also struck international collaboration, besides putting down protocol for vaccine development in the country. Last week it announced a new funding call under the BRICS Science and Technology Framework Program for multilateral basic, applied and innovation research projects in partnership with BRICS countries.
The group will fund research and development of new technologies/tools for diagnosing Covid-19, research and development of Covid-19 vaccines and drugs, including repurposing of available drugs, research for Covid-19 drugs design, vaccine development, treatment, clinical trials and public health infrastructures and systems, genomic sequencing of SARS-CoV-2 and studies on the epidemiology and mathematical modelling of the Covid-19 pandemic.