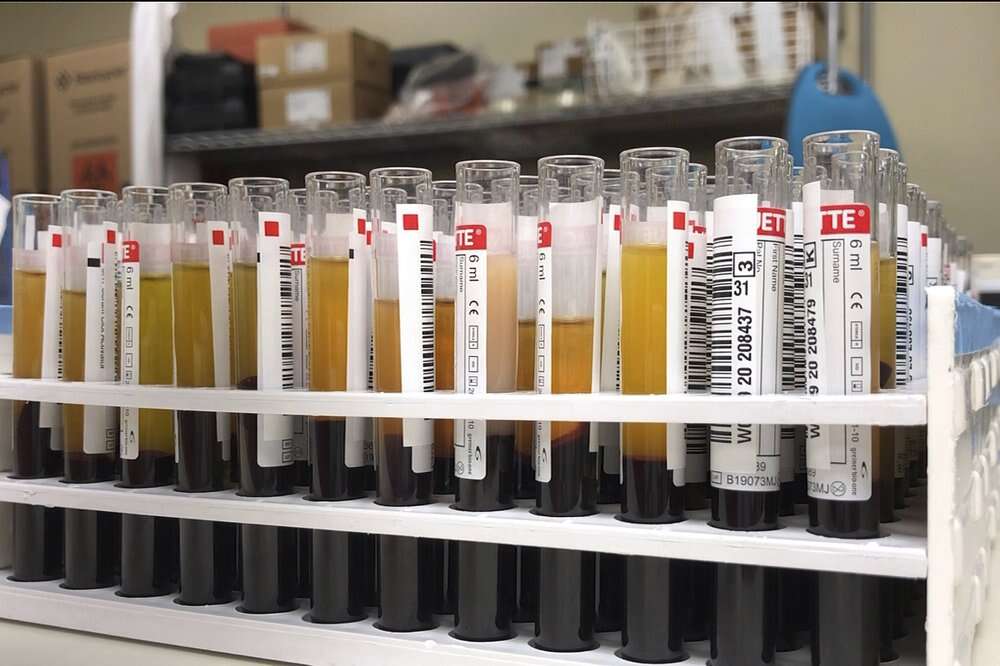 NEW DELHI: With
plasma therapy
helping
Covid-19
patients with moderate symptoms recover faster, Delhi government has decided to extend the facility at more
hospitals
over the next few days. Sources said the state-run GTB Hospital in east Delhi and Janakpuri Super Specialty Hospital in west Delhi would also start offering plasma therapy soon.
Currently, Lok Nayak in central Delhi and Rajiv Gandhi Super Specialty in east Delhi have been permitted by the Centre to run plasma therapy trials. While Lok Nayak was the first healthcare facility to start the therapy on 29 patients in April, Rajiv Gandhi Super Specialty Hospital has been doing it for a month now.
"Plasma therapy is proving a success in stabilising the condition of moderate patients and helping them recover faster. While two Delhi government hospitals are already providing this facility, we are soon going to extend it to more healthcare facilities," said a senior Delhi government official.
A few private hospitals have also got permission from the Centre to infuse convalescent plasma of recovered patients into those infected with the novel coronavirus. Doctors say the therapy brings respiratory rate in control and increases oxygen saturation rate. It also stabilises various other factors, thus, reducing the stay in the ICU.
Officials, however, said that the availability of plasma was still a huge challenge. Though the number of donations had increased in the past few days with the opening of a plasma bank at Institute of Liver and Biliary Sciences (ILBS), there was a big difference in demand and supply. While ILBS gets 25-30 requests from various hospitals daily, the number of people coming forward to donate plasma is less than half.
On Monday, chief minister Arvind Kejriwal had urged recovered patients to donate plasma if they fulfilled the age and medical criteria. He also asked the hospitals treating them to counsel the patients before they were discharged to donate blood later.
Rajendra Nagar MLA Raghav Chadha, who was given the responsibility by the government to make plasma donation at ILBS successful, said a team of 150 doctors and medical students had been making calls to all recovered patients and requesting them to donate the blood component.
"The recovered patients have a lot of concerns. They do not want to go to a hospital again, think that blood donation may make them weak and that they might catch an infection if they visit the plasma bank. Our team of experts has been mitigating their concerns," said Chadha, adding that the plasma bank was right at the entrance of ILBS, which is a non-Covid health facility, so donors won't have to go inside.
Delhi's health and family welfare department on Tuesday asked all hospitals to install huge flex boards at their entrance informing people about the plasma bank and the benefits of donation. The hospitals have also been asked to get the feedback of patients and their willingness to donate plasma at the time of discharge.