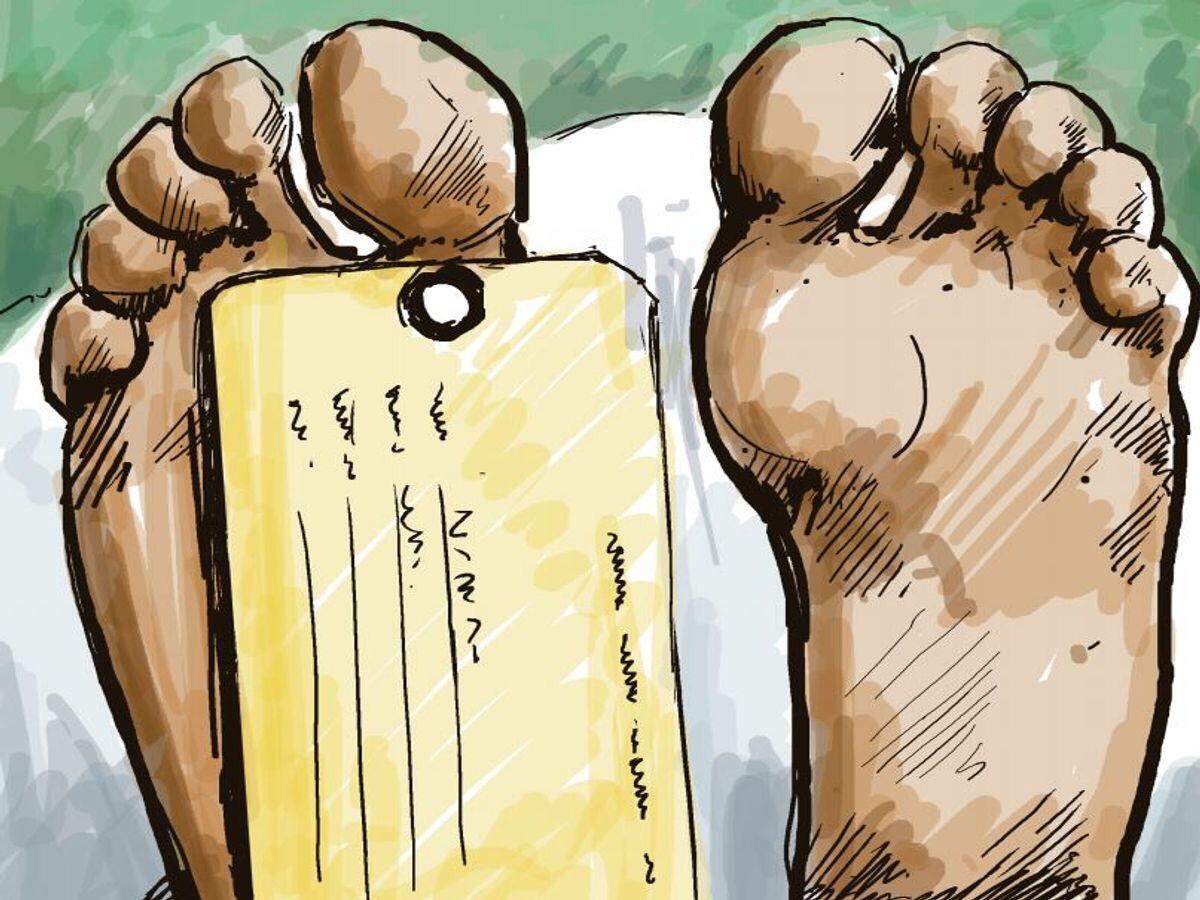 PUNE
: After Madhya Pradesh and Gujarat, the
Maharashtra
government is also considering go-aheads for pathological autopsies of deceased
Covid-19
patients to better understand SARS-CoV-2's disease-causing ability (pathology) and its impact on organs.
During the procedures, experts will conduct close examinations of organs and examine the physiology behind inflammation and blood-clotting, which are characteristic Covid-19 complications.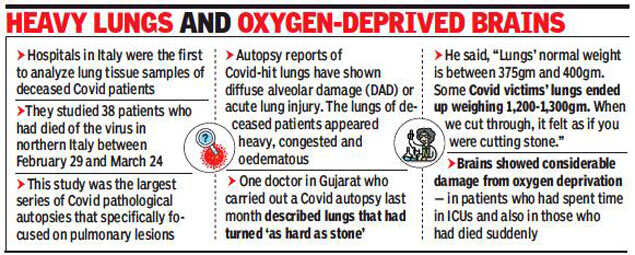 Currently, autopsies of deceased Covid patients are only conducted if the deaths involve a medico-legal factor. A pathological autopsy is different from the mandatory medico-legal autopsy — it is conducted for the sole purpose of medical research. The procedure also requires consent of a family member of the deceased.
TP Lahane, director of the state government's department of medical education and research (DMER) said, "We are keen on a limited study on the impact of Covid-19 on the human body through pathological autopsies. The procedures will be carried out at three state-run medical colleges that are attached to hospitals."
The research through pathological autopsies also needs approval from the Indian Council of Medical Research (ICMR), which oversees all medical research in the country. "We will begin our work once we have sought ICMR's approval," Lahane said. The All Indian Institute of Medical Sciences (AIIMS) in Bhopal (Madhya Pradesh) had carried out the first pathological autopsy of a Covid-19 patient on August 16. The Rajkot Civil hospital in Gujarat conducted its Covid autopsy on September 7.
But securing consent from relatives will be tough, experts said. "It is not easy to get informed consent from distressed family who may have lost loved ones to the pandemic. They will require much counselling," said Sanjay Patil, vice-president of the state unit of the Indian Medical Association (IMA).
Studies have shown that Covid hits the immune system hard — leading to multi-organ involvement. "Lungs, heart, kidneys, gastrointestinal and hepatic systems and the brain are all affected in varying intensities," said infectious disease expert Parikshit Prayag.
Aerosol generation during Covid autopsies also presents a risk for doctors.
Forensic experts said the procedures will need low aerosol-generating techniques, such as use of the conventional hammer-chisel method, instead of the electric saw to open a skull.
Post-mortem examinations have been widely described as the gold-standard for understanding underlying pathophysiology of diseases.
However, despite the rush of literature that focused on clinical impact and the make-up of the SARS-CoV-2 virus, the number of autopsy studies have been comparatively few, and far between. The United States, for example, has conducted just over 300 Covid autopsies so far.
Experts have now said regions experiencing confirmed dips or even sharp falls in patient numbers should turn focus on post-mortem investigations of the virus.