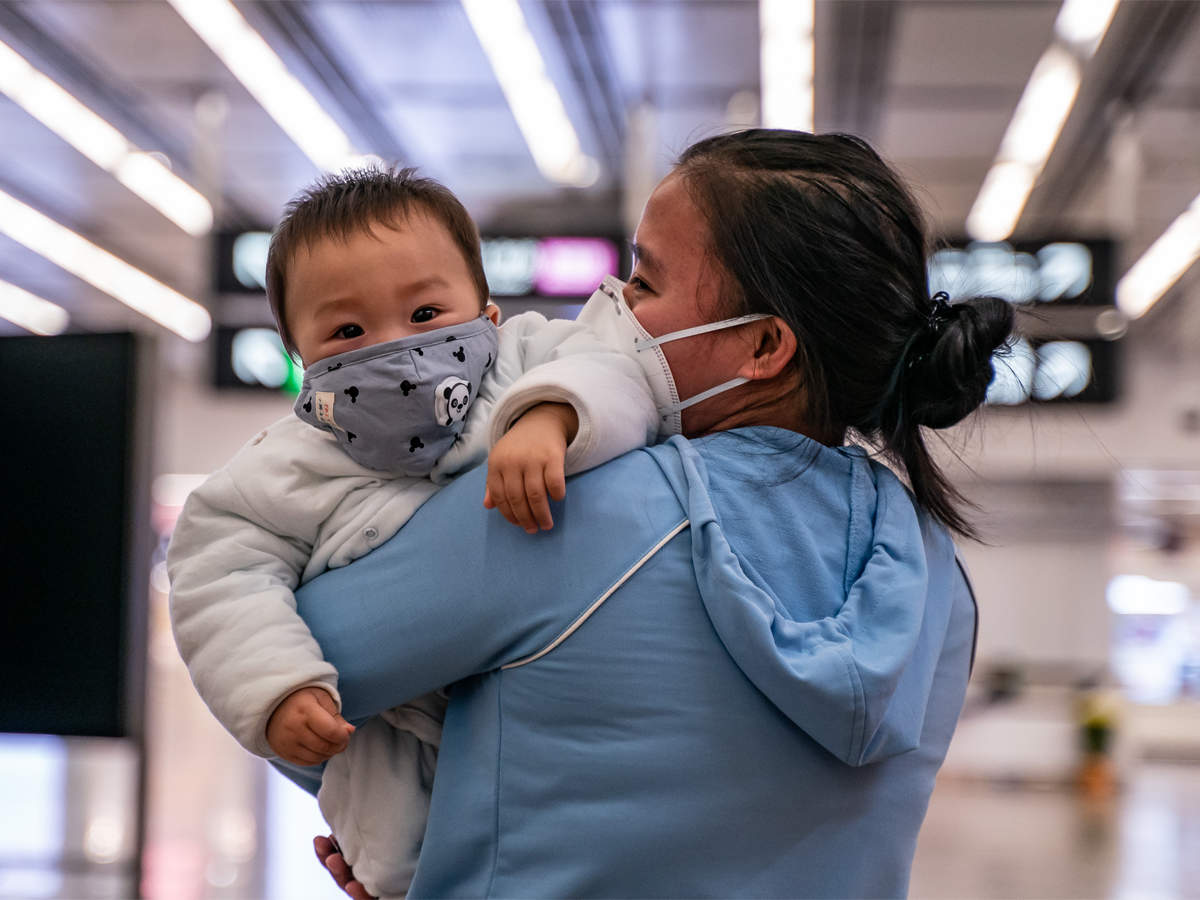 GUWAHATI: Better
hygiene
and curbs in movement because of the raging
pandemic
have helped bring down the number of vector-borne diseases like the
Japanese Encephalitis
(JE), Acute Encephalitis Syndrome (AES), dengue and malaria in Assam this year.
Harpal Singh Suri, state programme officer (SPO) of the National Vector Borne Disease Control Programme (NVBDCP), Assam, told TOI on Saturday, "Multiple factors are behind the decline in the number of vector-borne diseases, but greater awareness about health and hygiene have been primary reasons for the dip in cases at the beginning of the rainy season this year."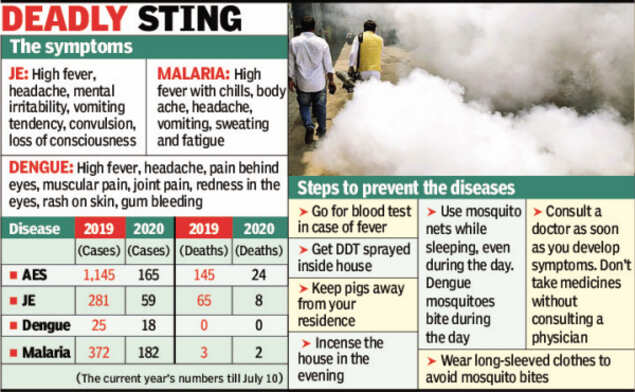 The death rate has decreased manifold in comparison to last year, said health officials. They added that screening of patients for Covid-19 cases, have helped in the detection of vector-borne diseases. However, to ensure that the situation does not go out of control, the health department has alerted all joint directors of health services in the districts. A recent letter from the SPO to the districts has alerted that the transmission season has started and cases of malaria, AES, JE and dengue are being reported.
The state Information Education Communication consultant at NVBDCP, Assam, Karishma Sharma, agreed that sensitisation and awareness in the community have improved and this has resulted in the decline in the number of cases.
"Besides the Adult JE Vaccination Campaign, awareness generation activities have improved and community involvement is being practised. Village heads, community and religious leaders were met and fruitful meetings were held seeking the support from the district to the state level," she said.
The undaunted spirit of the frontline workers has also helped in bringing down the number of cases, added Sharma.
Checking JE has been the biggest challenge for the health department as the deadly viral disease initially spread in the state from upper Assam where pig rearing is a popular livelihood option. Pigs and wild birds are the main carriers of the JE virus in the monsoon as stagnant water provides the right breeding ground for Culex mosquitoes, which carry the virus.
The director of health, Rathindra Bhuyan, added that heavy floods submerged the paddy fields early in the rainy season and this could be another reason for fewer cases.
"Health and hygiene have definitely played a role, but growth of the larvae was prevented due to the total inundation of croplands," he said.