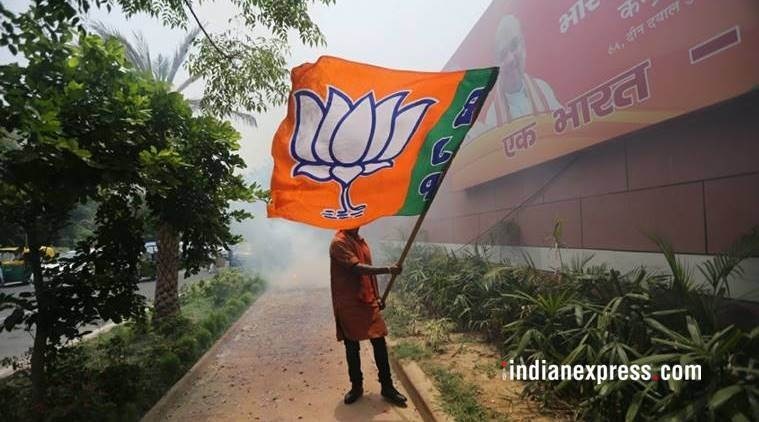 Ray had contested and won the Hemtabad assembly segment — a reserved seat for Scheduled Castes — on a CPI(M) ticket but had switched over to the BJP last year after the Lok Sabha polls.
West Bengal BJP MLA Debendra Nath Roy was found hanging outside a closed tea stall near his house in Raiganj area on Monday morning. The family members of the Hemtabad MLA in North Dinajpur district claimed Roy was murdered and demanded a CBI probe into the incident.
According to the deceased's family, Roy had stepped outside the house at around 1 am. "He had received a call at around 1 am and left. He did not return home afterwards. In the morning, locals found him hanging from the shed of a closed tea stall. His hands were tied."
A family member said: "This is nothing but a murder. We want a CBI inquiry into it."
The body has been sent to a hospital in Raiganj for post-mortem.
"The investigation is on. We are awaiting the post-mortem report," said a senior police officer of North Dinajpur district.
West Bengal BJP president Dilip Ghosh also backed the family's demand for a CBI probe into the incident.
"He has been murdered. Someone close to him killed him. Otherwise, why would he go out in the dead of the night. In West Bengal, an MLA has no protection. The law and order has collapsed here. A local TMC Yuva leader may be behind this. A full-fledged probe needs to be done. If needed the probe must be done by a central investigation agency," he said.
The central leadership of the party has asked state party leaders to visit the district.
TMC's North Dinajpur district president Kanaia Lal Agarwal also denied his party's involvement and also demanded an investigation into the case.
"This is a case of unnatural death. Now, only a probe can find out whether he committed suicide or he was murdered. He was called outside his home in the dead of the night. An investigation will help us find out who had called him and why he had gone outside," Agarwal said.
Roy had won the 2016 Assembly polls on a CPM ticket. He had joined the BJP last year.
? The Indian Express is now on Telegram. Click here to join our channel (@indianexpress) and stay updated with the latest headlines
For all the latest India News, download Indian Express App.
© The Indian Express (P) Ltd