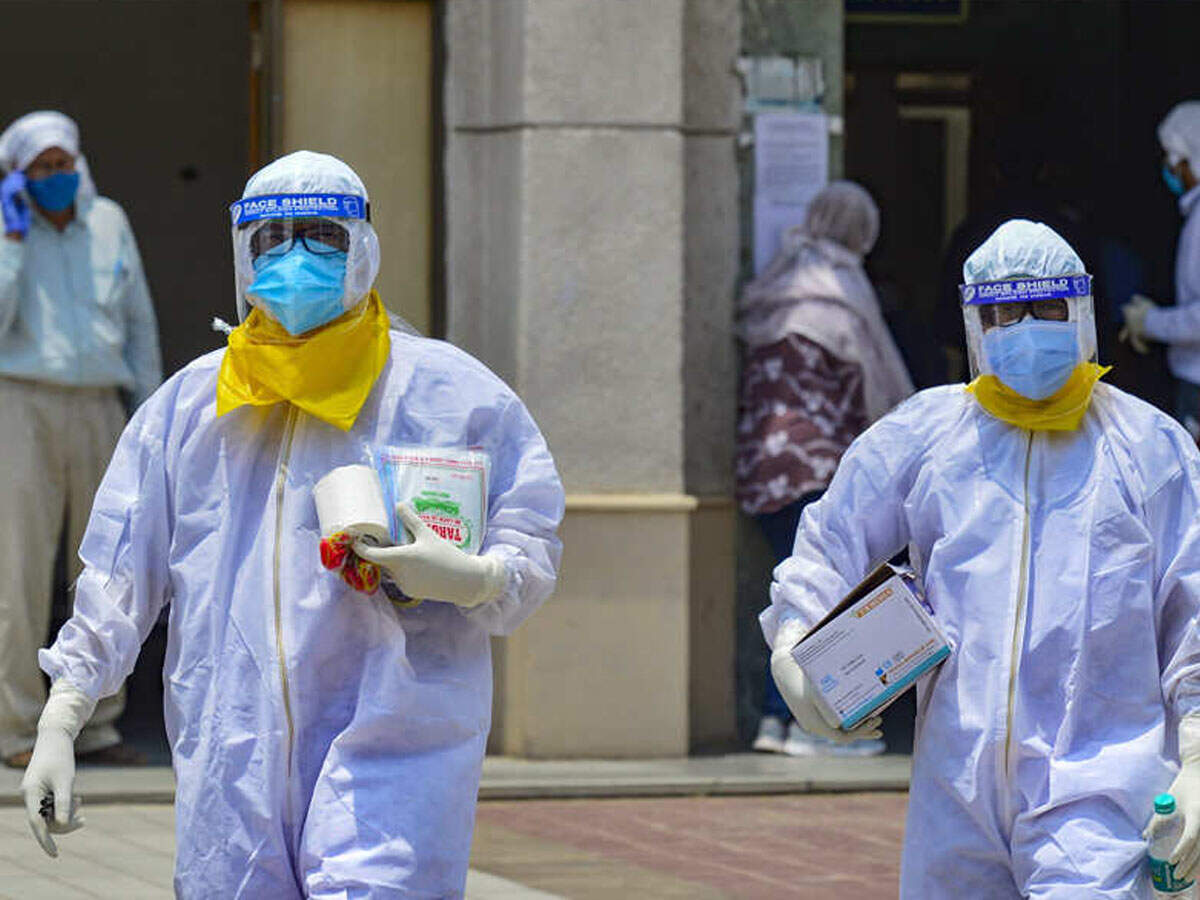 NEW DELHI: Delhi recorded 2,033 new cases of
Covid-19
on Wednesday taking the total count in the state to 1,04,864. The number of fatalities in the past 24 hours was reported to be 48. With this, the state's death toll has reached 3,213.
As many as 78,199 (75%) of total Covid-19 patients reported till date have recovered from the disease, the latest data shared by Delhi government showed. This includes 3,982 Covid-19 patients who recovered in the past 24 hours.
The reduction in active cases has led to further drop in bed occupancy in the Covid hospitals. Of the 15,096 beds available, only 4,859 (32%) were occupied on Wednesday, while remaining 10,237 were vacant. In the Covid care centres, where asymptomatic and mild cases were kept in isolation, only 22% beds were occupied.
Delhi has 7,866 beds for isolation at various Covid care centres. Of these, the state health department said, only 1,758 were occupied. In the Covid health centres, where basic medical facilities were available to treat mild cases, the occupancy rate reduced to 26%. As many as 14,661 patients, 63% of total active cases, were recuperating under home isolation, the government said.
The demand for ventilator beds, which reached over 70% last week, reduced to 48%. At least 442 of the 955 ventilator beds were vacant, revealed the latest update on bed availability in the city hospitals.
Senior doctors manning the Covid facilities said there was less panic. "Easy availability of testing facilities, vacant beds in the hospitals and the pouring reports about increased recovery rate have certainly boosted public confidence. However, we always tell everyone to continue following physical distancing and wear masks at all times," said a doctor at Lok Nayak Hospital.
The continued deaths due to the disease, however, remained a concern. In many cases, it was seen that administering plasma therapy helped reduce the risk of complications in the patients. Therefore, the state government has been pushing for more people who have recovered from Covid-19 to donate their plasma to save others.
An order has been issued to all the Covid hospitals in Delhi to obtain feedback of patients and their willingness to donate plasma at the time of discharge. Also, the hospitals have been asked to display a flex board of 12X10ft at the entry gate with information related to plasma donation.